Our Team
Nitya is a veterinarian with a specialization in veterinary surgery. She has been working on issues related to development and the environment since 1986. She is one of the founders of Anthra and presently its Director.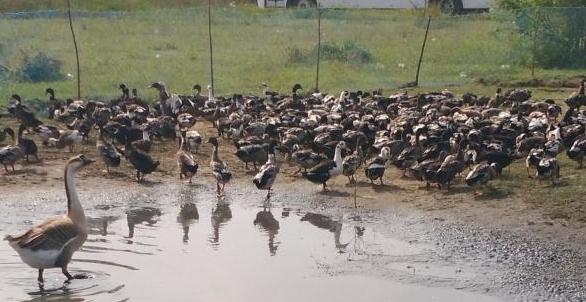 Nitya Sambamurti Ghotge

Nitya is a veterinarian with a specialization in veterinary surgery. She has been working on issues related to development and the environment since 1986. She is one of the founders of Anthra and presently its Director. Her work includes research, training and policy advocacy on different aspects of livestock development especially on systems of health care as well as planning for gender-sensitive and sustainable ways of farming and livestock rearing.

A special focus for her now is pastoral and nomadic communities and the animals they rear. She has significant publications on the themes of livestock development, biodiversity and systems of veterinary medicine. She is the author of the book "Livestock and Livelihoods: The Indian Context" published by Center for Environment Education, Ahmedabad, and Foundation Books, New Delhi.

Nitya loves music and traveling to wide open spaces.

Sangeeta Khapre

Sangeeta wanted to work with animals when she was young, and was delighted when she was nominated from her village to undergo training as an animal health worker with Anthra.

As an animal health worker she has helped with the documentation and validation of ethno-veterinary remedies and is now actively disseminating and sharing her knowledge on medicinal plants and medicine-making to women in rural areas.

Sangeeta loves to sing and dance and is a very good cook.

Manasi Paranjape

Manasi Paranjape has been with Anthra since 2003. She handles accounts and other matters related to finance. When Manasi has a little break from accounts she likes to pen poetry in Marathi.

She is extremely popular with the team and would like to spend more time in the field.

Purnima Joshi

Purnima has been editor and designer with an academic publishing house in Delhi for 15 years. For the past 5 years, she has been working in the community, getting citizens to take an active role in owning their public spaces, promoting environment-friendly lifestyles. Some of the best days of her life have been spent on a farm in Goa,

She loves experimenting with newer innovative ways to communicate effectively and build close-knit, caring communities and initiatives that would help build a vibrant and healthy civil society.

Pooja Shinde

Pooja is a young, enthusiastic environmentalist with a master's degree in Environmental Science and Technology from the Institute of Environment Education and Research, Bharati Vidyapeeth Deemed University.

Environment conservation, sustainable development and social research are her major interest areas. At Anthra, she is part of the research and documentation team in the ongoing programmes with the Dhangar and Maldhari pastoral communities.

She is also interested in dancing, crafts, trekking and camping in the wild.

Heli Desai

Heli has a master's degree in medical biotechnology. She has worked as a copy editor at Springer Publishers. She loves nature, and is interested in traveling and learning from different people and their lifestyles.

She is also concerned about issues to do with animal welfare. At Anthra she assists with field research and documentation.

Lora Murray

Lora Murray is a PhD student in the anthropology department at New York University (NYU). For her Master's thesis at Columbia University, she researched the developmental history and contemporary politics of the cooperative dairy industry in India and its relationship to capital, technoscience, and environmentalism.

Lora was thrilled to join Anthra's team in January 2016, and in addition to research skills, brings to the table an unwavering love of food (especially Indian food!), commitment to sustainability, concern for social justice, and pleasure in non-normative knowledge production. Lora also loves all forms of movement and image-making, particularly walking and taking photos, and cross-cultural creative writing.

Rasi Surana

Rasi Surana is a Product Designer working on alternative education for nomadic communities. An explorer at heart, she is ever curious to visit new places, experience different cultures and trek through mountains and forests. If not expressing herself through animated expressions, objects, snippets of writing and doodles, she is found looking out of a window, lost in thought. She believes all this intermingles with, and adds to her design thinking and process.

Ruchita Khurana

Ruchita Khurana has been working in the development sector for the past 19 years with a focus on documentation and communication. For the last decade, her work has concentrated on livelihood strengthening through small holder livestock development. She enjoys field work and has contributed to the development of case studies and training manuals for improved management of smallholder poultry and goat-based livelihoods.