Climate Change
1
Animal-based food production systems are believed to have a negative impact on global warming and climate change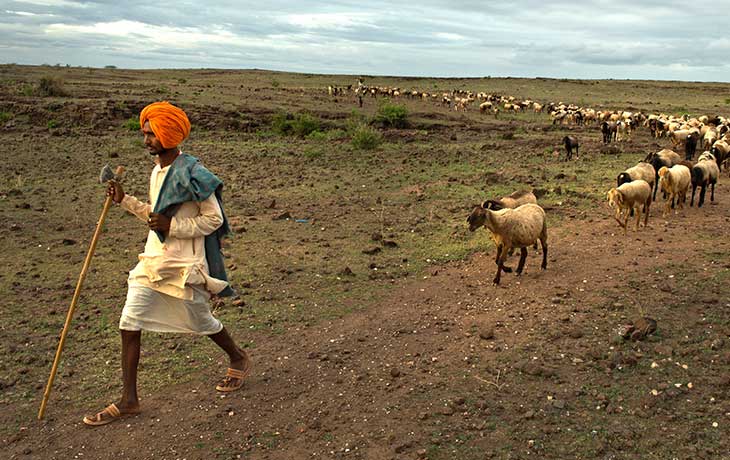 The Livestock and Environment debate has historically been a contentious one with varied opinions on whether livestock are beneficial to the environment or are its enemies. As an organisation working closely with livestock rearers this debate in its many manifestations is a critical part of our work.
While industrial animal-based food production systems have been demonstrated to have a negative impact on global warming and climate change, for the world's poor who rely on livestock for income and food security, the same analysis cannot hold up because of differences in scale and technologies used.
Critical problems confronting sustainable livestock production are climate uncertainty, drought, fodder scarcity and rapid loss of plant and animal biodiversity.
Through research, training programmes, advocacy initiatives and publications we aim to enrich these discourses by introducing empirically-based perspectives from India's various livestock rearing groups.