Landscapes, Livestock and Livelihoods
1

Livestock rearing is central to rural livelihoods in a large part of the globe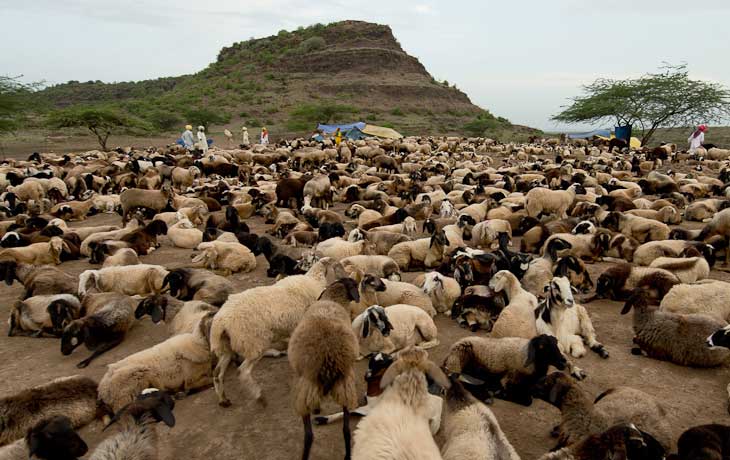 Livestock rearing is central to rural livelihoods in a large part of the globe. The sector provides food, fiber, energy and medicine essential for human survival. As central as this sector is, it has recently witnessed many social, political, economic, and environmental changes which have had complex effects. World trade regimes, climate change debates, pandemics, the corporatization of farming systems, change in global farming systems have all led to several changes in the sector. Industrial or corporate farming processes are rapidly replacing small farming systems and traditional farming.
While there are several movements and organizations active in the agriculture sector which question and resist some of these changes happening in crop farming, there are relatively fewer groups working on these issues in the livestock sector.
Anthra has been working on livestock-related issues for over two decades now. Helping farmers – especially marginal farmers – from developing countries understand, prepare, and cope with these changes is one of the main objectives of Anthra.