Mobile And Solar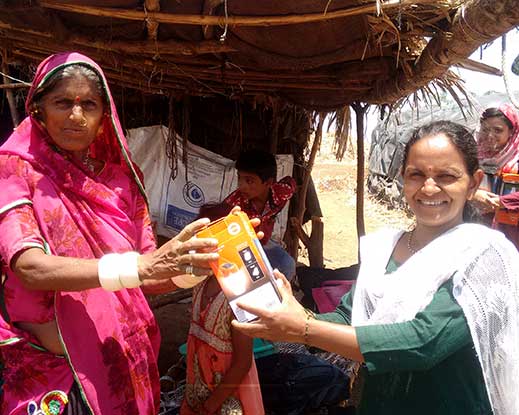 For some years now Anthra has been using mobile phones to reach mobile communities. We send sms's regularly to shepherds and farmers. We have also developed an online help service for shepherds and livestock rearers when they have a problem.
As people on the move often have trouble charging their devices, we have introduced solar lanterns which double up as mobile chargers  and battery packs.
Solar water pumps: Anthra along with Atom Solar is helping communities install solar water pumps for pumping water.
Another kind of SUV: There is a new kind of SUV a 'Solar Utility Vehicle' on the road – designed by our partner Atom Solar – which deals with several unique solutions to problems faced by mobile communities in one go. It addresses the problems of energy availability for mobile and remote communities, water for drinking and other household uses and shelter from bad weather. In the coming months, the SUV will hit the road with several of our educational and health programmes to enable shepherds and farmers to participate in these programmes.